Comfort and Casual Elegance.
From the moment you are greeted at Hotel Kristall in St. Anton, guests feel the inviting warmth of a true Tyrolean style mountain retreat. Relaxed yet refined accommodations and friendly, personalized service come together to provide unmatched comfort and a sense of home. All Hotel Kristall rooms and suites are beautifully appointed with the finest furnishings and attention to detail. Soothing textures and colours create a sense of calm and relaxation. The indulgent comforts of your home away from home ensure that your visit to St. Anton is as relaxing as it is breathtaking.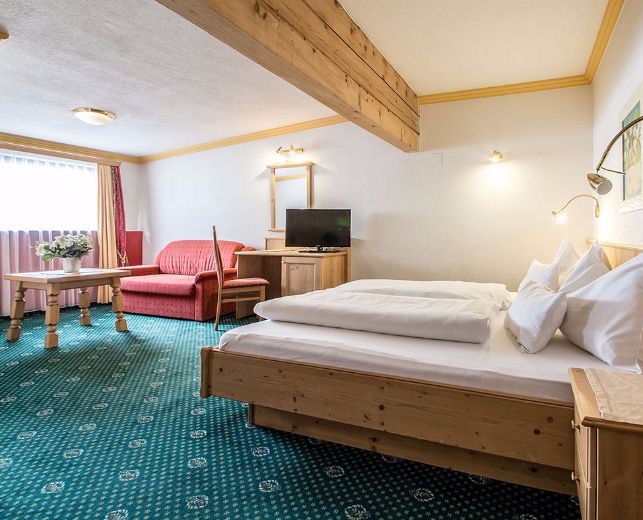 Doppelzimmer
approx. 25sqm for 2 Persons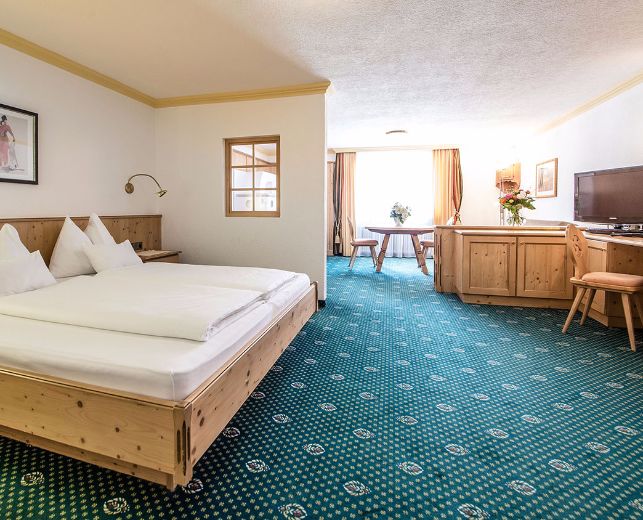 Suite
approx. 40sqm for 2 - 4 Persons
Our Booking Policies
Short Stays: There will be Euro 10.00 applied to the nightly rate per person for stays of 3 or less nights, as a short break supplement.
Check-in time is 3:00 pm. Check-out time is 10:00 am.
Child Policy
Children 5 and under stay free with adults when using existing bedding. Ages 6 to 12: 50% off, ages 13 to 14: 30% off (off in the same room with their parents – rollaway bed)